How to keep your Koi pond fish alive during the winter season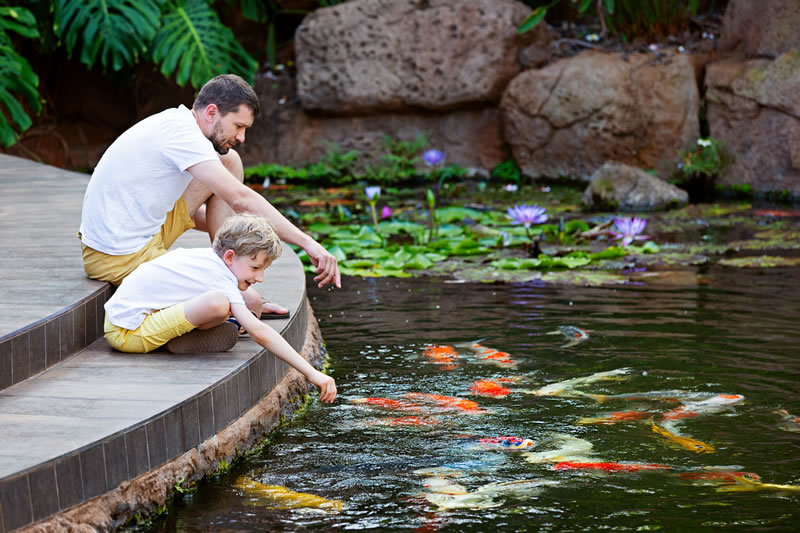 Keeping fish alive in a koi pond during the winter season can be challenging, as cold temperatures and ice formation can pose a risk to their health. Here are some tips to help you keep your fish alive in your koi pond during the winter season:
Install a heater: Install a pond heater to help regulate the water temperature and prevent the pond from freezing over completely. A pond heater can also help maintain proper oxygen levels in the water.
Provide aeration: Aeration is essential for maintaining oxygen levels in the pond, especially in cold water when oxygen levels naturally decrease. You can use a pond aerator or fountain to keep the water circulating and oxygenated.
Reduce feeding: Fish require less food during the winter season as their metabolism slows down. Reduce the amount of food you give your fish to prevent excess waste from accumulating in the pond.
Keep the pond clean: Remove debris and dead leaves from the pond regularly, as decomposing organic matter can contribute to poor water quality.
Use a pond net: Cover your pond with a pond net to prevent leaves and debris from falling into the pond and decaying, which can also contribute to poor water quality.
Monitor the pond: Keep an eye on the water temperature and oxygen levels, and regularly inspect your fish for signs of stress or illness.
By following these tips, you can help ensure the health and survival of your fish in your koi pond during the winter season.
---